Conventional methods of dealing with mental health not working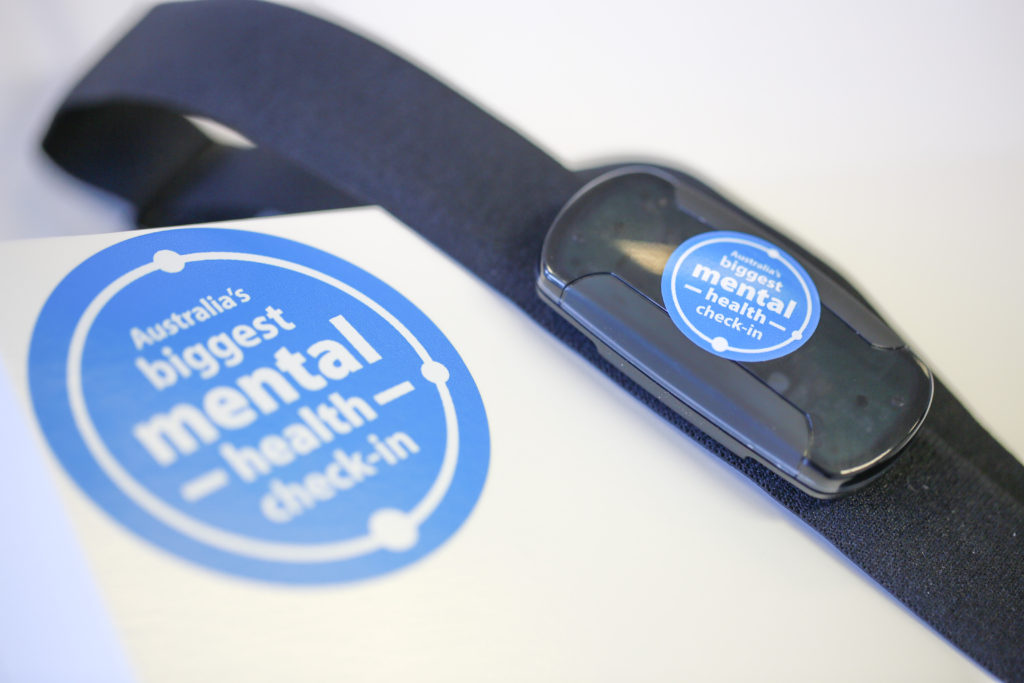 According to the nation's largest, proactive, online mental health check, conventional approaches to managing mental health are expensive, time-consuming and inaccurate.
Australia's Biggest Mental Health Check-in – an innovative digital public health initiative, in conjunction with Medibio's world first wearable objective test for the diagnosis of depression and other mental health disorders, designed to measure, educate and drive change in the mental health arena, has revealed 39 per cent of participants are living with depression, while another 37 per cent met the criteria for anxiety disorders. Most alarmingly however, nine-in-10 participants exhibiting symptoms of a severe mental health illness, were neither undergoing, nor yet to receive, treatment.
The findings identified significantly higher rates of depression and anxiety compared with the latest national Australian Bureau of Statistics (ABS) figures (6.1 per cent and 14.2 per cent, respectively). In contrast to universal literature reporting a stronger female prevalence, Australia's Biggest Mental Health check in has revealed minimal difference in the prevalence of depression among males (49 per cent) versus females (51 per cent). Participants were significantly more likely to experience depression if reporting high levels of perfectionism, poor sleep, low trust, and social withdrawal as a stress coping mechanism.
According to psychologist and creator of Australia's Biggest Mental Health Check-in, Peta Slocombe, Perth, despite growing public awareness of, and financial investment in mental health, its incidence is escalating.
"Life is evidently much harder for many Australian adults than what it should be. Of all the problems in the world that are unsolvable, mental health is not one of them.
"Our sobering Check-in outcomes aggressively challenge the deployment of traditional approaches in the optimal management and treatment of mental health, such as one-on-one psychological support, GP visits and medication, given their questionable effectiveness, accuracy, and associated time and costs," said Ms Slocombe.
According to Ms Slocombe, mental health remains heavily stigmatised, and is most commonly addressed only when issues become unavoidable.
"People don't perceive mental health in the same light as they do a physical illness. Mental illness is a gradual thing – it comes on slowly."
The check-in aimed to deliver a faster, cheaper and more efficient tool for checking mental health and gave respondents access to appropriate and accurate mental health-related information, and support, which they can then take to their GP or mental health professional to gain further insight and strategies for dealing with their mental health challenges.
Check-in participant, veterinarian Paul Davey, 46, Perth, has dedicated the past 20 years to improving veterinarian mental health. He ran a graduate mentoring scheme for the Australian Veterinarian Association (AVA) between 1998 and 2013 that tackled the extraordinarily high suicide rates among the veterinarian community (four-times higher than the national average). Throughout his career, Mr Davey has witnessed many of his friends and colleagues succumb to, or be affected by, suicide and other mental health illnesses. Mr Davey has introduced the Check-in to more than 200 vets and 20 members of his staff. As a personal result of partaking in the check-in Paul has adopted increased exercise habits, use of a mindfulness app, and a better work-life balance.
"I encouraged my colleagues and staff to consider the Check-in as they would a regular GP check-up – to take a proactive approach toward their mental health and wellbeing," said Dr Davey.
In summary, the Check-in reinforced the need for earlier intervention in mental health, measuring objective and subjective markers in diagnosis, and more accessible screening programs, to help reduce the nation's incidence of mental illness.
Find out more: